What Is BookTube And Why Should You Be Watching (And Reading)?
Hidden among the popular YouTube videos of beauty gurus, gaming tutorials and whatever Logan Paul is doing is a small, yet growing vlogging community of people who nerd out about books and reading on the internet. That magical place is BookTube, and it reminds viewers that reading is not only fun but a fundamental part of life.
BookTube is the unofficial name given to a collection of YouTube channels that discuss all things bookish. Each day, thousands of online creators, or BookTubers, share videos about books they love (and hate), literacy, fandom and being generally crazy for reading.
BookTube is the unofficial name given to a collection of YouTube channels that discuss all things bookish.
CARLOSDAVID.ORG VIA GETTY IMAGES
BookTube is the unofficial name given to a collection of YouTube channels that discuss all things bookish.
"I feel able to be kind of unhinged in my passionate love for books because I know the people watching me are the same," shares Ariel Bissett, a 24-year-old BookTuber from British Columbia who's been making bookish videos since 2011. Her YouTube channel (also named "Ariel Bissett") boasts nearly 150,000 subscribers and over 10 million video views. "Reading is usually a pretty solitary, quiet event so getting to find a place where people are passionate and excited and wanting to talk about what they've read is what's really magical about BookTube."
BookTubers like Bissett make videos about everything bookish from their favorite authors and series to their most beloved book covers. Book clubs and live shows like Bookmarked and Booksplosion use YouTube to discuss reading habits, pet peeves and literary tropes. Tag videos like "Rip It or Ship It" and "Blindfolded Book Challenge" allow viewers to play along with BookTubers as they pair up fictional characters or try to identify a book while blindfolded.
In the many hours I've spent watching BookTube, I've even discovered an entirely new language to discuss and think about books from DNF (a book you did not finish) to TBR (a selection of books to be read) to OTP (the "one true pairing" of fictional couples). Unboxings of book subscription services like Owlcrate and Fairy Loot share bookish clothes, fan art and collectibles with viewers. Even bookmark collections are up for discussion on BookTube.
While watching videos about reading can seem counterproductive, BookTubers encourage people to stop watching YouTube and start reading as many books as possible in as many genres that exist. Some BookTubers promote the joys of reading by hosting read-a-thons where viewers read for 24-hours straight, read only Black or Asian authors or characters for an entire month or try to read as many books as they can during one week of summer.
"In 2013, I came up with this thing called BookTube-a-thon (now known as The Reading Rush)," shares Bissett. "Anyone who loves reading and shares that passion online should participate in the event. Now we have tens of thousands of people who participate every summer who come together to read at the same time as other readers around the world."
"BookTubers encourage people to stop watching YouTube and start reading as many books as possible in as many genres that exist."
Publishing houses have taken notice of BookTube and have changed the way books are pitched, marketed and even the way book covers are made.
"Social media is definitely considered when choosing book covers like 'Oh, will this look good on Instagram? Will the gloss make this hard to film?'" says Valerie Wong, a digital marketing associate for Little, Brown Books for Young Readers under Hachette Book Group, who see the majority of their engagement with young readers emerge from bookish social media platforms like BookTube, Book Twitter and Bookstagram. "For book marketing specifically, it's a good way to get faces behind books and give books and authors some more credibility," she adds.
Rachel Feld, Senior Director of Trade Marketing at Scholastic, Inc. agrees. "These influencers are doing a great job in connecting us with new readers," she said. "BookTubers have become a trusted way for readers to find out about new books."
Some BookTubers have been able to make friends IRL at conventions like Bookcon and Book Expo, or through the comments section on their videos.
"BookTube is letting me connect with people from all kinds of places that I never would've been able to connect with before," says Cindy from Read With Cindy, who's amassed a following of over 20,000 subscribers since starting her channel last year. "Every time I get a comment or a message from someone in Brazil or the Philippines, I think it's so crazy that someone on the other side of the world is even watching my videos."
"I just love that we can get together and get geeky about books!"
– INDIA BROWN
Other BookTubers have been able to parlay their channels into lucrative opportunities, getting paid to make videos through sponsors, YouTube Ads and contributions made through sites like Patreon. Some BookTubers have gotten opportunities to speak on panels at conventions and festivals, while other BookTubers like Christine Riccio and Sasha Alsberg have been able to become published authors in their own right. Just last month, BookTubers Jesse The Reader, Katytastic and Bissett were invited to sit down with former first lady Michelle Obama in a YouTube special to discuss reading and her new autobiography "Becoming."
"BookTube has definitely changed my life because it got me back into the path of reading more and writing more seriously," says India Brown of the channel Books and Big Hair, whose debut children's novel, "The Forgotten Girl," is set to release this November.
Like any social media platform, BookTube is not without its drama and controversy. It's been the epicenter for ongoing conversations around consumerism in book buying, online bullying, as well as diversity, racism and lack of representation both in literature and in the YouTube community.
"It's such a niche community, change isn't going to happen overnight," says Cindy. "The community will continue to grow. It might go through some growing pains, but it's going to grow for the better. We'll see a lot more diverse faces. And more BookTubers and authors of color."
Despite, or perhaps because of, its problems, BookTube is leading a new generation of book lovers and socially conscious readers. If you were once passionate about books but somewhere along the road, reading has lost its spark, or if books are your favorite and you can gush about them all day long, or if you're new to the literary world and you're looking for your next good read, BookTube is a good place to go and be among your people.
"I just love the fact that we can get together and talk about books and dissect books and get geeky about books," says Brown. "It's a very genuine community. It has its problems, but I just treasure the BookTube community. I think it's so amazing. It should be something that everyone is watching."
9 Young Adult Books Every Kid (And Grown Up) Should Read
Kids today do not have it easy. They're coming of age during a tense political and social climate. Racism, climate change, school shootings, threats from global superpowers and neo-Nazism are just a few of the clouds hanging over their heads.
On top of all of that, they still have to go to school, deal with friends, social pressure, classwork and the dreaded required reading.
Thankfully, there are books just for young adults (better known as "YA books") that speak to the truth of what it's like to be a teenager in the world today. These stories (especially some of the most recently published) are diverse, honest, emotionally compelling and inspiring, and they're helping teens face the challenges ahead of them while teaching us grown-ups how to understand the young people in our lives.
I wish I had these novels in my backpack when I was in high school, to give me the language and courage I needed to understand the world around me and express myself. But there's no reason I can't enjoy these stories as a grown-up. In fact, 55 percent of young adult books are consumed by people over the age of 18. And today, there are over 50 book festivals dedicated just to YA literature that cater to fans of all ages.
There's a need for these types of stories to be told and heard. YA books have tugged at my heartstrings, made me laugh, made me cry and most importantly, helped me see the world through someone else's eyes and see my own life more clearly. Below, I recommended some of my favorite recent YA reads that changed my life and that every kid and adult should read to learn something new about the people and experiences around us.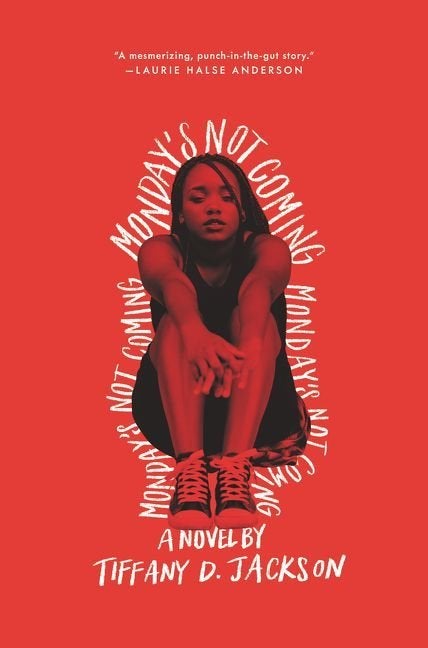 Book: Monday's Not Coming by Tiffany D. Jackson
What it's about: Monday Charles doesn't show up to school for several days and only her best friend, Claudia, seems to notice or care. Claudia is left to face the harsh reality of life without her best friend and must solve the mystery of Monday's disappearance on her own.
Why you should read it: This book is a tragic-yet-entertaining love letter to Washington, D.C. and to the thousands of Black and Brown girls who go missing without a trace or any concern from the public. It's both heartbreaking and empowering.
Favorite quote: "In this life, you don't always get what you want, but you must dance through it."
Book: A Very Large Expanse Of Sea by Tahereh Mafi
What it's about: Shirin is a 16-year-old Muslim girl who is tired of being stereotyped. Set in a small town high school one year after the events of Sept. 11, A Very Large Expanse Of Sea is an unexpected love story about a girl, a boy, basketball and a breakdance crew.
Why you should read it: Even though this book takes place nearly 20 years ago, the story of a Muslim girl trying to live her life despite antagonism from the world around her still rings true today. Shirin's words and actions are an inspiration to anyone who feels the need to defend themselves against ignorance.
Favorite quote: "If a decision you've made has brought you closer to humanity, then you've done the right thing.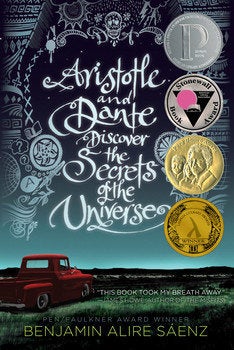 "
Book: Aristotle and Dante Discover the Secrets of the Universe by Benjamin Alire Sáenz
What it's about: Aristotle is a lonely, angry boy with an older brother in prison. One summer day at the pool, he meets Dante and they bond over their names, their family relationships, their sexualities and their Mexican-American heritage.
Why you should read it: This is a unique coming-of-age story for anyone struggling with multiple aspects of their identity, be it race, family expectations or who they love.
Favorite quote: "I don't always have to understand the people I love."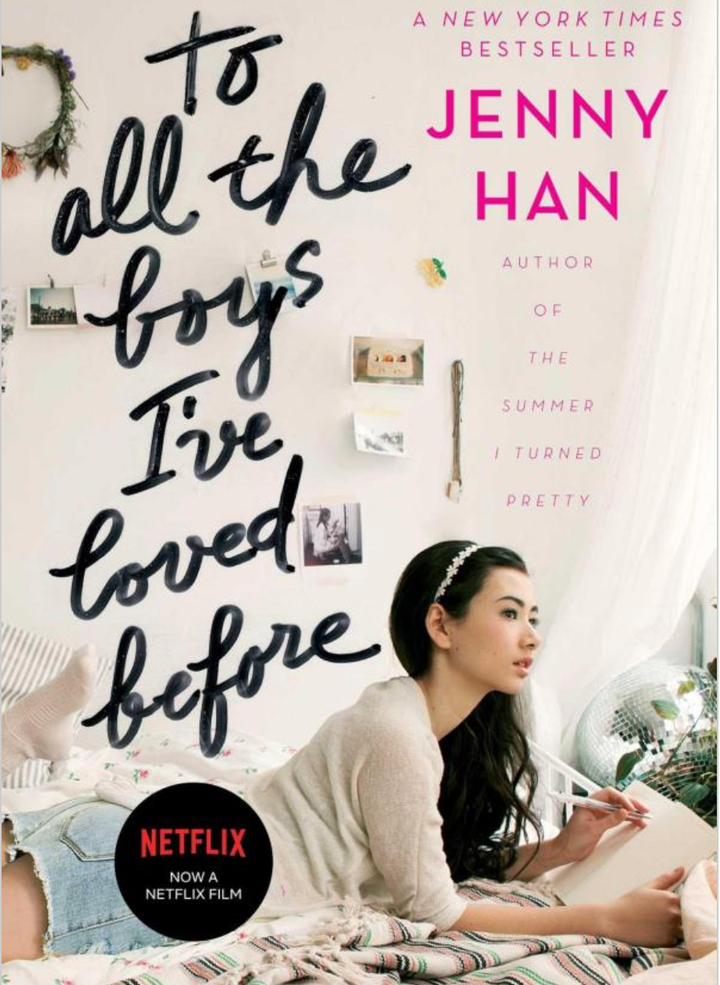 Book: To All The Boys I've Loved Before by Jenny Han
What it's about: Lara Jean writes love letters to all of her crushes but she never sends them. Then one day, she finds all of her letters have been mailed out―including one she wrote to her sister's boyfriend. Now she'll have to deal with the consequences and learn to be true to her heart.
Why you should read it: In contrast to a lot of other books on this list, this is a very light-hearted, feel-good story that still packs a powerful lesson in its pages. Lara Jean learns to be brave and to be her hopelessly romantic self without shame. Also, it's been adapted into an adorable Netflix movie with a talented and diverse cast.
Favorite quote: "I don't want to be afraid anymore. I want to be brave. I want life to start happening. I want to fall in love and I want a boy to fall in love with me back."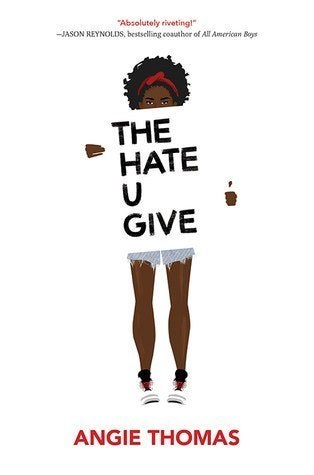 Book: The Hate U Give by Angie Thomas
What it's about: 16-year-old Starr Carter witnesses the fatal shooting of her best friend by a police officer. Now Starr must decide whether or not to speak out against the violence in her community and risk her relationships with her friends and her family.
Why you should read it: Beneath the overwhelming real-life headlines of police brutality, there are the family, friends and communities the victims leave behind. THUG tells the story of how one person's death can touch everyone's lives.
Favorite quote: "What's the point of having a voice if you're gonna be silent in those moments you shouldn't be?"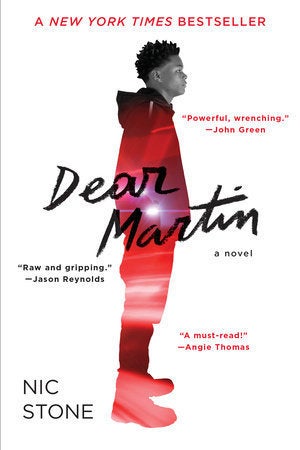 Book: Dear Martin by Nic Stone
What it's about: Justyce McAllister begins writing private letters to Dr. Martin Luther King, Jr. to cope with the microaggressions he has to deal with as one of the only black students at his preparatory high school. When tragedy strikes, will the letters be enough to keep him from falling off the edge?
Why you should read it: Similarly to THUG, Dear Martin is a raw, sometimes harsh look into how police brutality, racism and microaggressions seep into the lives of everyday people and impacts their relationships with each other and within themselves.
Favorite quote: "If nothing in the world ever changes, what type of man are you gonna be?"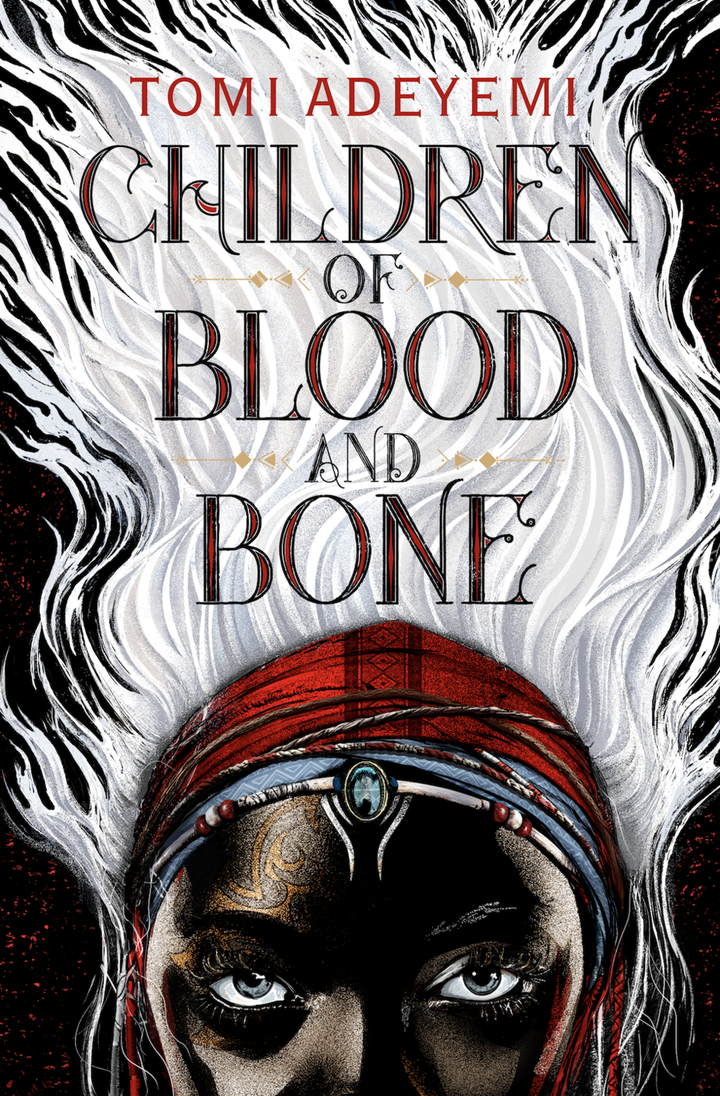 Book: Children Of Blood And Bone by Tomi Adeyemi
What it's about: Magic used to run through the veins of the citizens in the fictional land of Orisha until the brutal monarchy destroyed the practice by killing the maji, like Zélie's mother. Now, with the help of a rogue princess and her brother, Zélie has a chance to restore magic to her homeland. But a vengeful prince is on her tail.
Why you should read it: Inspired by West African folklore, Children Of Blood And Bone is a fast-paced story about magic, oppression, power and fighting back. Even though this is a fantasy, this book eloquently portrays some real world problems. The best part is this is the first book in a trilogy so there's more magic to come!
Favorite quote: "They don't hate you, my child. They hate what you were meant to become.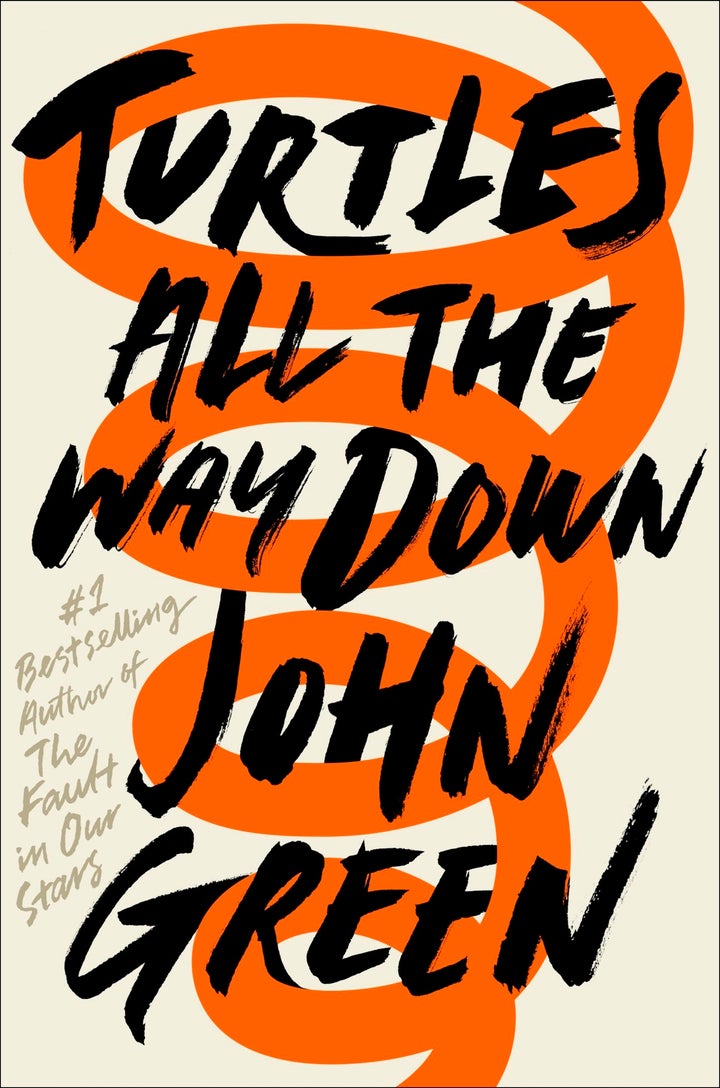 "
Book: Turtles All The Way Down by John Green
What it's about: Aza is trying to solve the mystery of the disappearance of a billionaire and trying to keep her life together by being a good friend, daughter and student while struggling with a never-ending spiral of her own intrusive thoughts.
Why you should read it: As far as mental illness representation goes, this book gets it right. John Green's writing style and his own experiences with OCD allow readers to feel immersed in the mind of someone struggling and hopefully, understood if they are struggling themselves.
Favorite quote: "Thoughts are only thoughts. They are not you. You belong to yourself, even when your thoughts don't."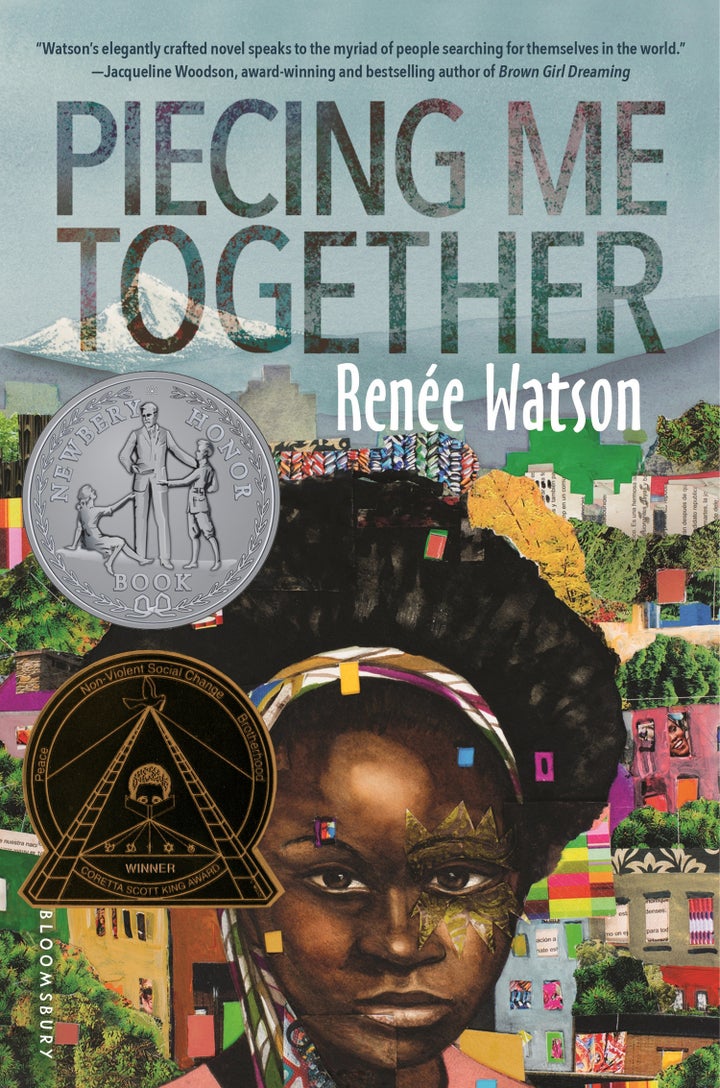 Book: Piecing Me Together by Renée Watson
What it's about: This is the story of Jade, who wants to leave her poor neighborhood behind and travel on a school community service trip to Costa Rica. Instead, she finds herself forced to join a mentorship organization she doesn't think she needs. However, it's in that program where Jade learns to find her voice and help others see her for who she truly is.
Why you should read it: This book teaches readers to see the value in everyone's story and never assumes you know a person just because of where they come from. The main character must push back against stereotypes placed on her, but she must also challenge the way she sees the people in her life and the way she values her own neighborhood.
Favorite quote: "You have to believe you are worthy of love. That you are worthy of your wildest dreams."
50 cats and 3 dogs rescued from 'filthy' home; family living there also removed
LUZERNE COUNTY, PA (WBRE/CNN) – Animal rescue groups in Pennsylvania are joining forces to help more than 50 animals found in a home where they were being hoarded in conditions officials describe as "filthy."
Officials in Luzerne County, PA, are investigating after 50 cats, two puppies and a dog were freed from the home.
Thirty of the cats went to an animal shelter. The rest of the animals went to foster homes.
Unfortunately, two dead cats were also found on the property.
Authorities removed the woman who lived in the home, along with her two children.
It's believed many of the animals discovered there are sick, malnourished and in need of medical attention.
"It's horrendous. I couldn't believe it, how bad it was," said Bill Tizekker, who lives next door.
Tizekker described the situation as "deplorable."
He said cats would frequently fall through his ceiling tile and into his home. When his neighbors opened their door to leave, the potent smell of urine would escape.
"You could smell it for the whole area around here," he said. "It was bad. Surprisingly, I can't smell it in my house, thank God."
Copyright 2019 WBRE via CNN. All rights reserved.
Senior living home has room for three
Siblings Kimberly Brown and Scott Saunders are accepting residents at their newly-opened senior living home.
Saunders Senior Living is located on the same property as Saunders Desert Nursery, which was previously owned and operated by their parents. The businesses can be found at 532 Farm-to-Market Road 140.
"Unfortunately, we recently lost both of our parents and are now managing both the nursery and Senior Living Home together," Brown said.
There is limited space available – three rooms for three residents – but Brown said they are currently accepting new residents.
"We have transformed our parents' house into a home where older generations can live in a warm, loving environment," Brown said. "We provide activities of daily living, home cooked meals and transportation as needed."
Brown, who has been a physician assistant since 2001, has served in various assisted living and nursing home environments.