Everything In This New Line Of Clean Beauty Is Under $8
While we can appreciate an elaborate skin care routine, sometimes you just need something easy and effortless — whether it's makeup wipes to use while traveling so you can skip your usual double cleanse, or products simple enough for any beginner to start a basic morning routine. In a world of countless beauty products and new brands popping up, however, that idea of a no-frills routine sounds easier said than done.
That's where Brandless comes in. The retailer offers affordable and quality products in slick packaging, with the goal of bringing morning routines back to the basics — without breaking the bank.
Brandless already has a pretty wide selection of clean and cruelty-free beauty and personal care items, including a grapefruit facial cleanser for $4 and a green tea and aloe body wash for $4. The new items — include a depuffing eye gel, rosewater facial toner spray, face wipes and vegan brushes — were added by customer request, and they're all under $8.
We're especially excited about the facial wipes, which come in a package of 30 for $4 and are made out of 100% plant-based ingredients in four different formulas to detox, exfoliate, rejuvenate or simply remove makeup — all perfect for refreshing on the go. There's also an $8 depuffing eye gel formulated with probiotics, green tea, pomegranate and caffeine to stop swelling, banish dark circles and reduce fine lines — perfect for popping in your beauty fridge and applying after a late night or during allergy season.
If you're not familiar with Brandless, it launched in 2017 as an online retailer for high-quality, affordable and consciously-curated products across categories like home, food, personal care. We called them the "Ikea of food," without the furniture. The idea behind Brandless is that better doesn't have to cost more, so the company offers items like organic snacks for $3 and compostable plant-based disposable plates for $3. Plus, for every purchase made on the site, Brandless donates a meal to someone facing hunger, in partnership with Feeding America.
The prices are pretty competitive when you compare them to other retailers, and then there's the added convenience of not having to waste time comparing prices and ingredients between different brands. In a world where there are almost too many choices, it's a refreshing change of pace.
The Brilliant Home Hack Drew Barrymore Uses To Hide Her Bedroom TV
If you hate the look of a TV in your bedroom, you're not alone. Roughly 64% of households have TVs in the master bedroom, but many people are obsessed with figuring out how to hide them. Even Drew Barrymore.
The Flower Home creator uploaded a Pinterest-worthy home hack to her Instagram over the weekend and detailed how annoying it is to have to hide a TV in a well-designed bedroom.
"I absolutely love watching TV in the bedroom, however I don't love the look of a plasma screen on the wall," she wrote in a post Saturday morning post. "It takes away from the femininity of the room."
Her solution? Use an oversized macrame hanging ― Barrymore said she found a fabric wall hanging on Etsy ― to hide the screen when it's not in use.
brilliant, right? It's a solution worthy of Chip and Joanna Gaines, Barrymore's apparent TV inspo. Plus, unlike other hacks for hiding bedroom TVs, this one doesn't involve much assembly or any extra furniture pieces, like TV cabinets or sliding wall art.
DREW BARRYMORE / INSTAGRAM
It appears that the exact macrame hanging Barrymore uses is from an Etsy shop called Up The Wallflower, where it retails for about $319. If you're looking to replicate Barrymore's bedroom solution on a budget, we've rounded up some oversized macrame wall hangings that are perfect sized for hiding a bedroom TV. Just be sure you've got secure wall anchors for the hanging since you'll be touching it frequently.
Happy hacking! And if you want more of our editor-so
1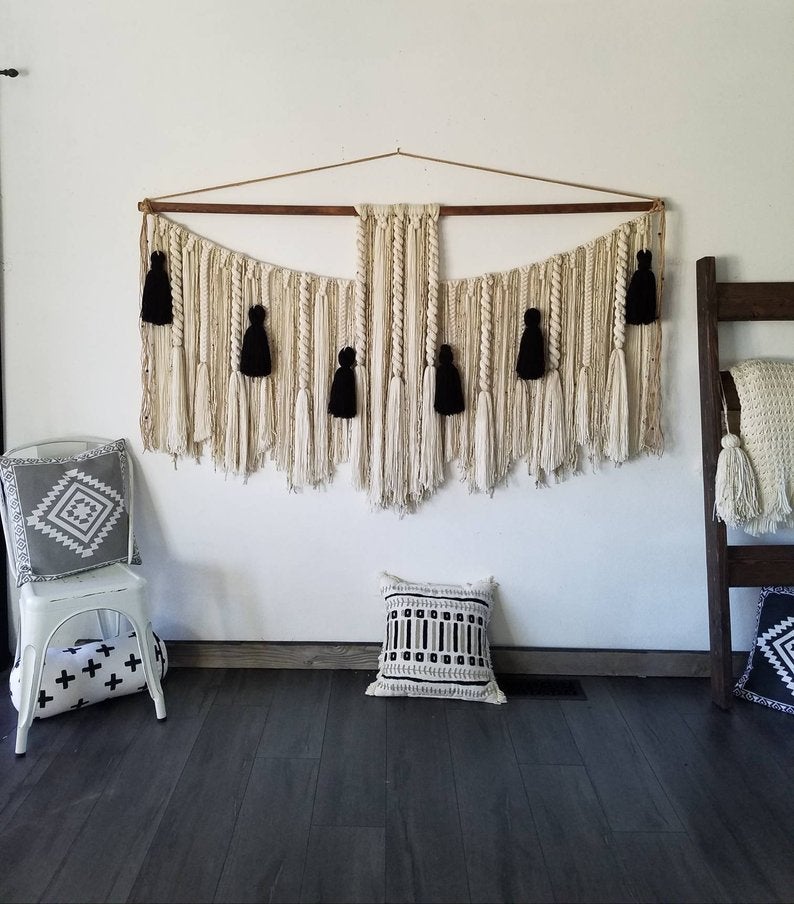 Etsy / UpTheWallflowerAvailable on Etsy for $319.2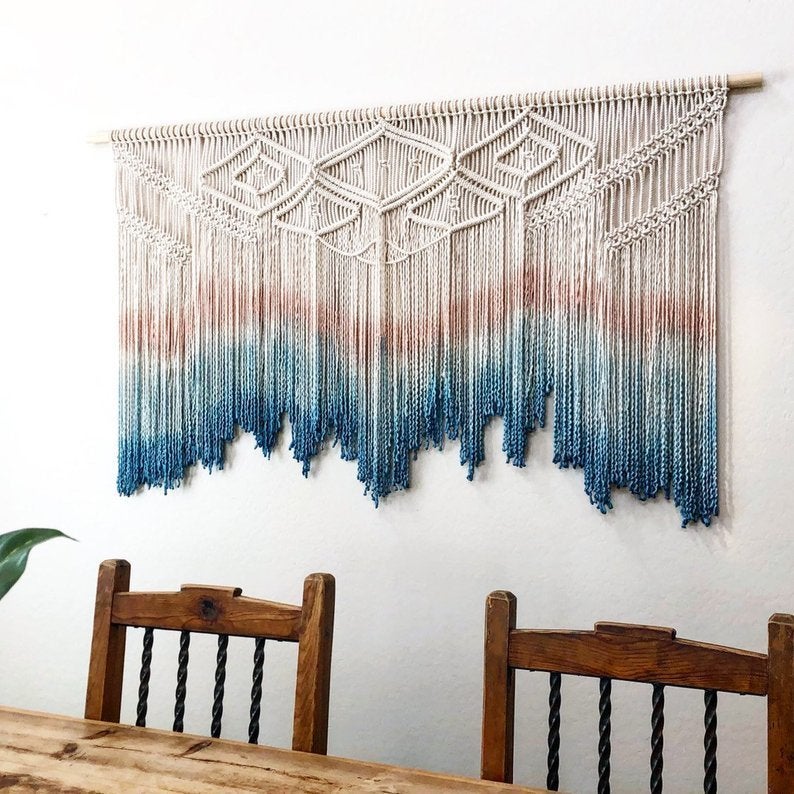 Etsy / MyMacramaniaAvailable on Etsy for $178.3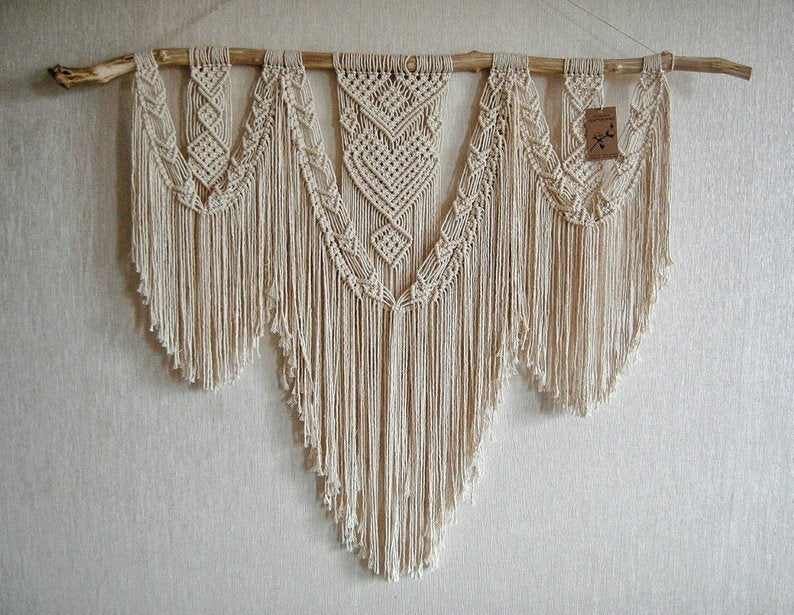 Etsy / CottonRiverAvailable on Etsy for $155.4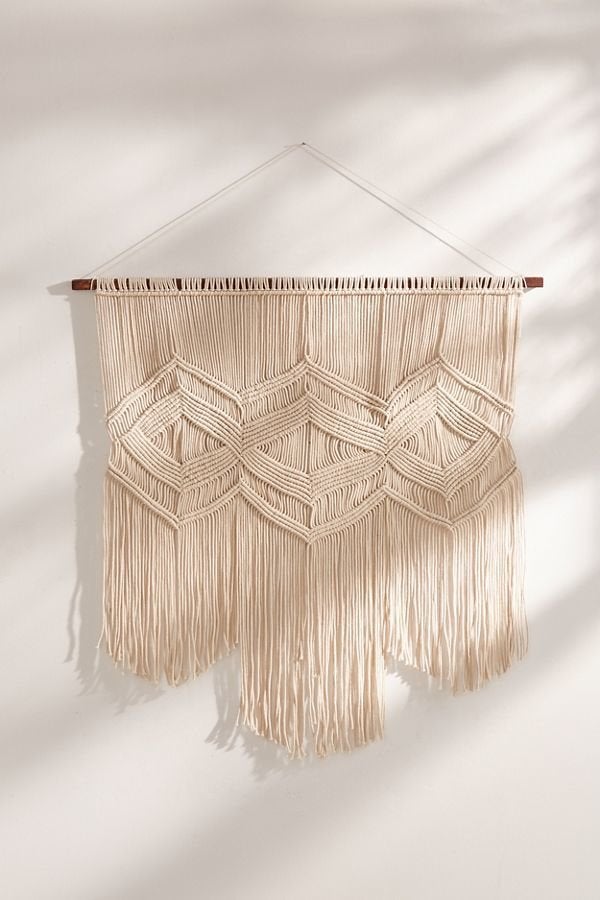 Urban OutfittersAvailable on Urban Outfitters from $39.5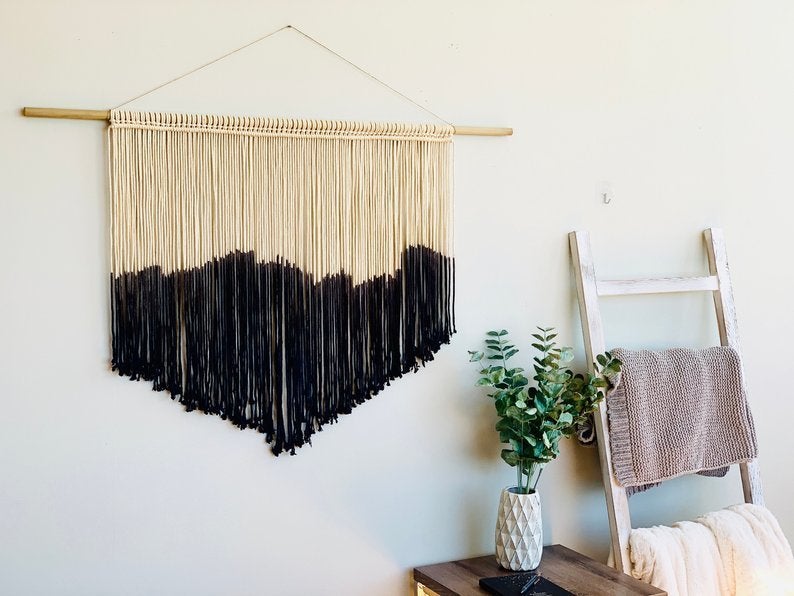 Etsy / BohoWallflowerShopAvailable on Etsy for $200.6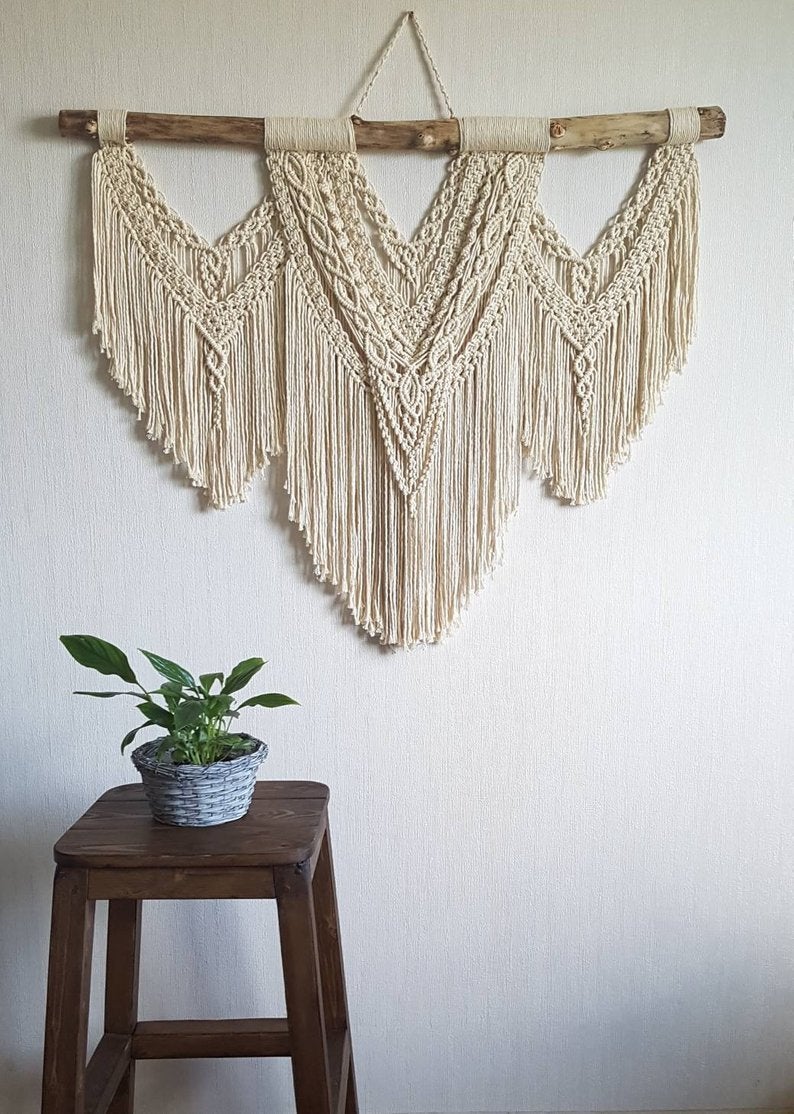 Etsy / VerMacrameArtAvailable on Etsy for $160.7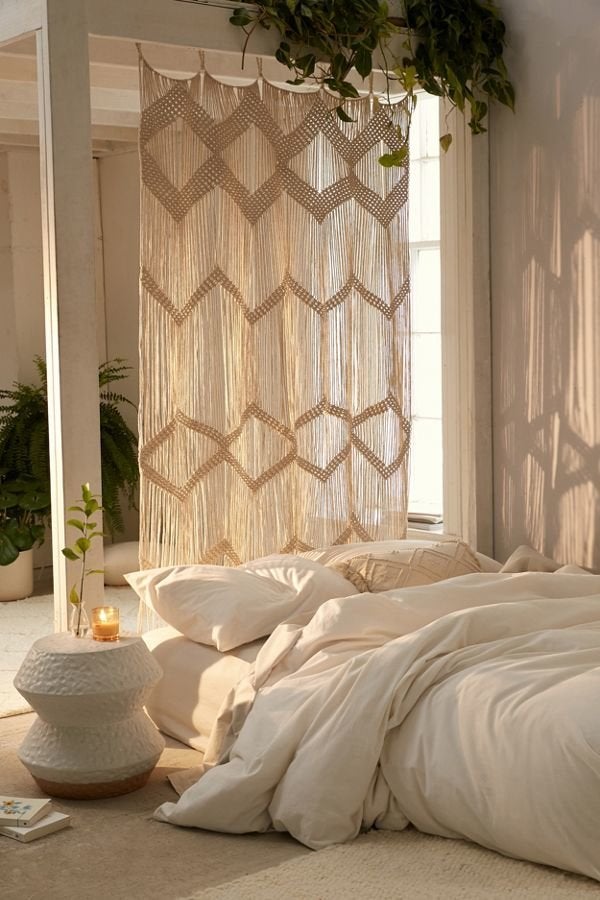 Urban OutfittersAvailable on Urban Outfitters for $89.
15 Inexpensive Bags And Purses To Get From Nordstrom's Spring Sale 2019
Nordstrom's annual spring sale kicked off last week, which means there are so many markdowns on everything from backless mules and stunning one-piece swimsuits, to inexpensive rompers and jumpsuits.
The sale is going on through April 22, which means it's the perfect time to stock up on wardrobe staples that will get you through spring and summer in style. Whether you're looking for dresses and jumpsuits for wedding season or cute mules for spring, you might as well get it while it's on sale at Nordstrom.
What better way to spice up your spring and summer wardrobe than with a beautiful handbag? It's the perfect time for bags with bright colors, bold prints, and unique textures. Whether you're looking for a new commuter tote in a funky color, or a practical waterproof backpack for spring showers, there's something on sale for every style.
Below, we've rounded up 15 bags on sale at Nordstrom right now we're loving. And if you want more of our editor-sourced products and reviews, sign up for HuffPost's sales and deals newsletter.
1Treasure & Bond Rowan Pebble Leather Backpack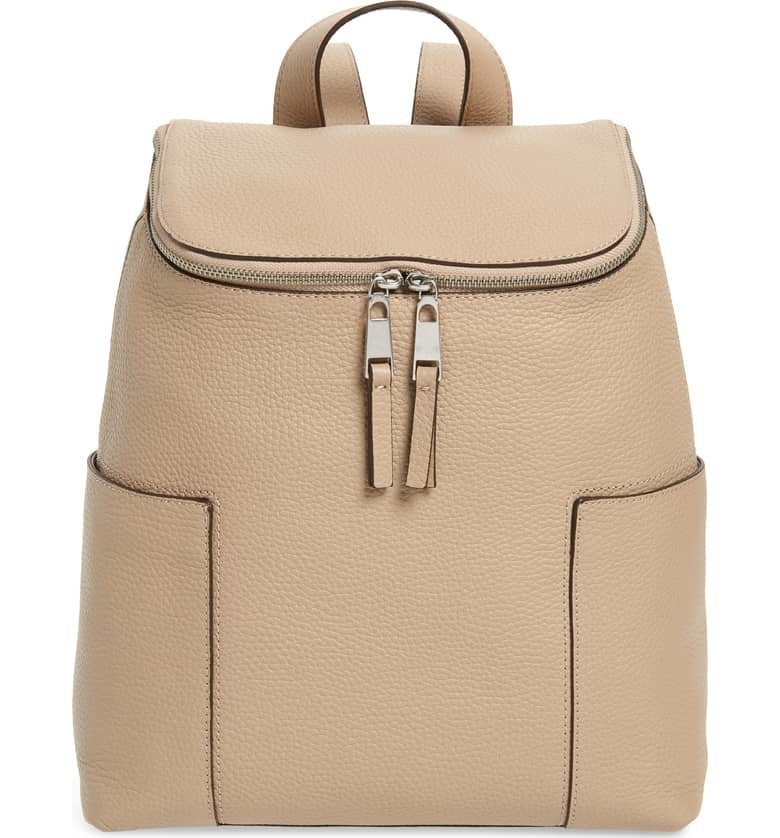 2Billabong Water U Doin Net Bag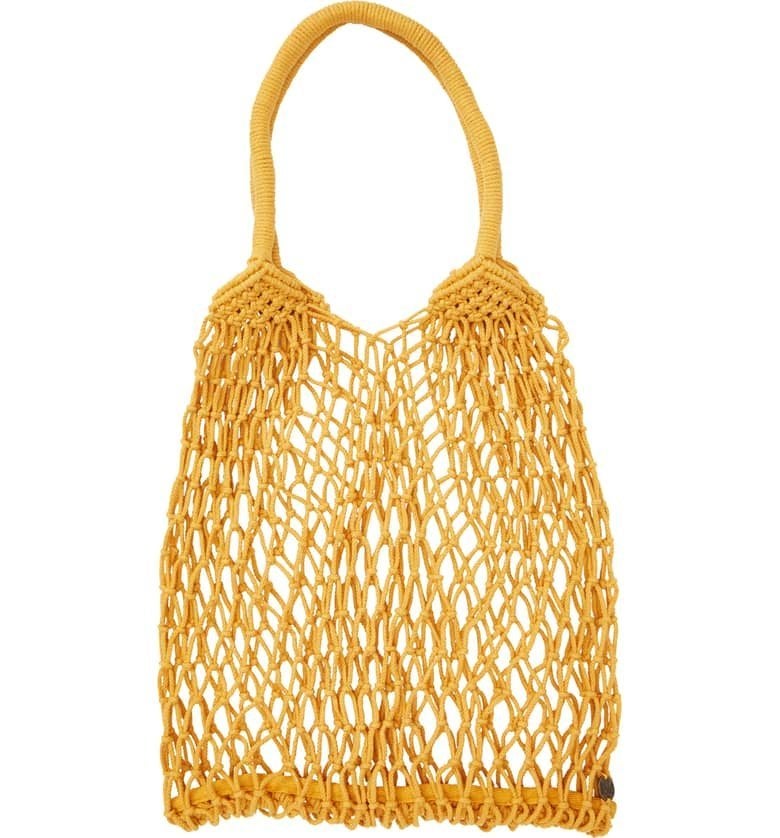 3Muche et Muchette Clare Ring Handle Faux Leather Crossbody Bag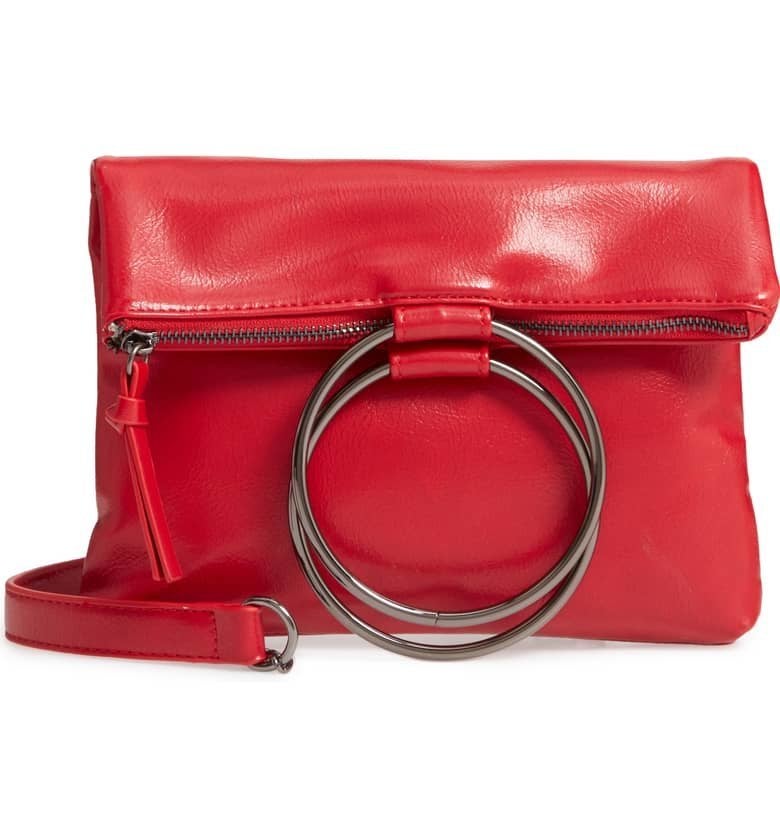 4Culta Gaia Small Ark Bamboo Handbag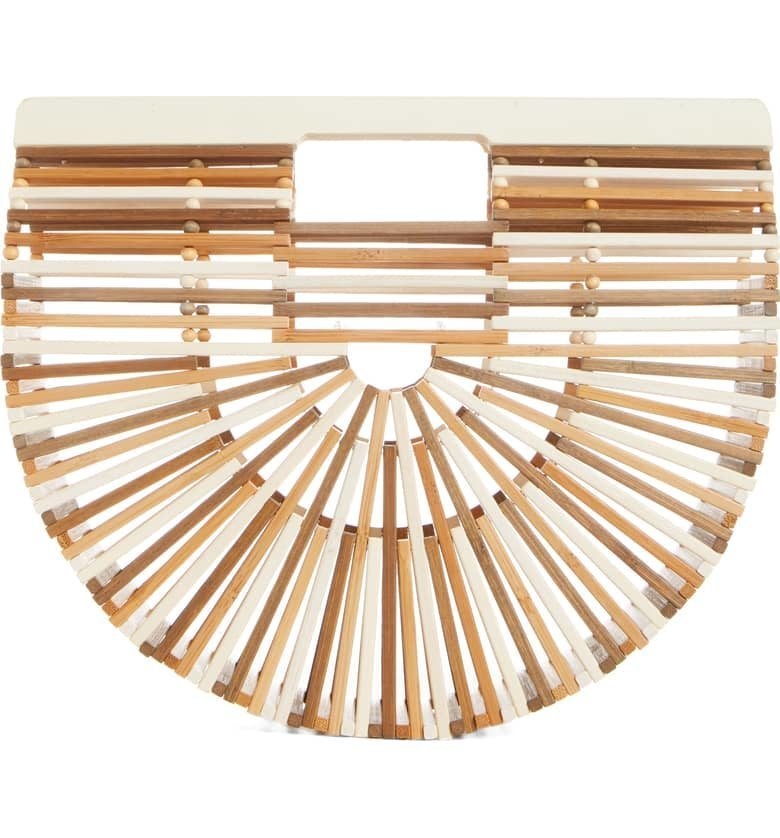 5OAD New York Mini Arc Convertible Backpack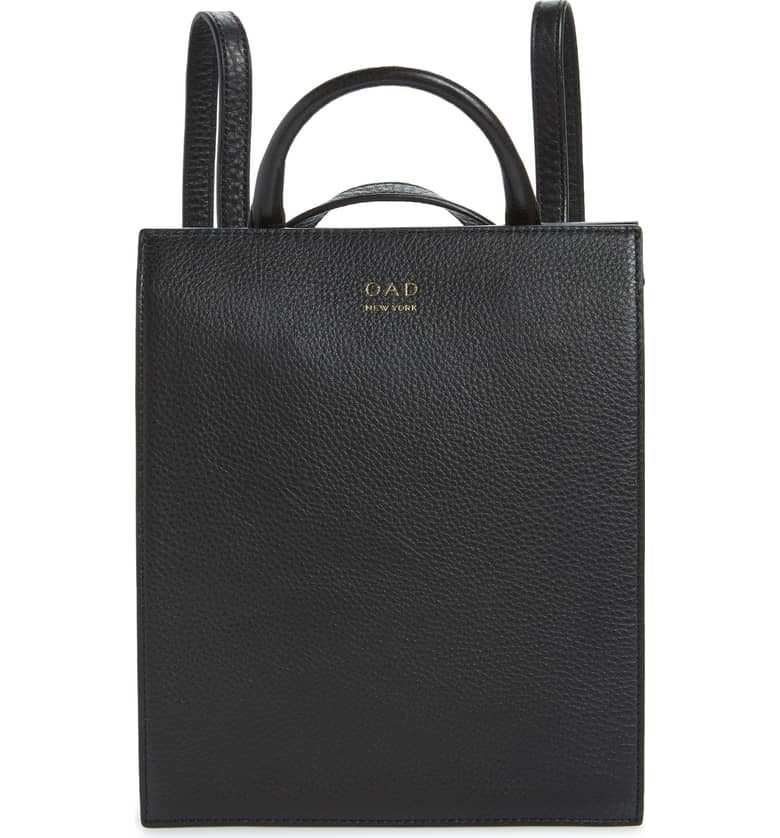 6Trademark Small Western Leather Bucket Bag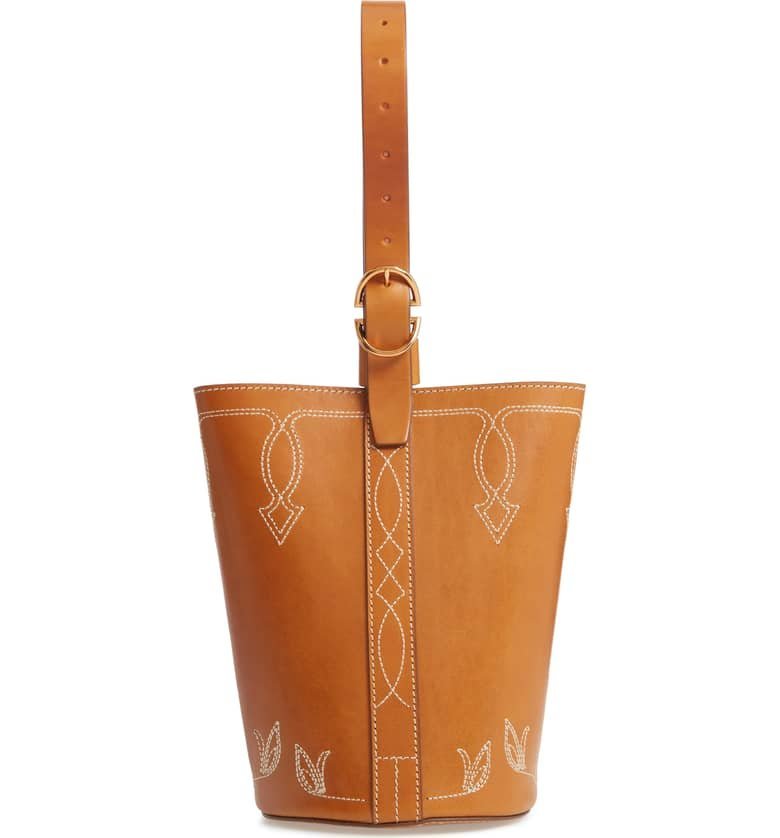 7Sole Society Snake Embossed Faux Leather Clutch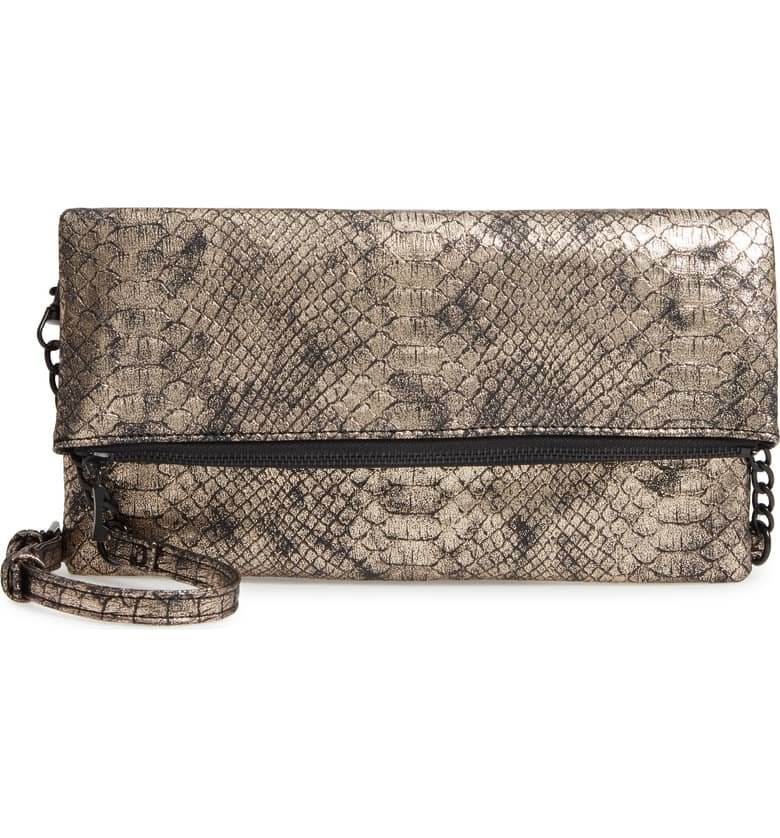 8Madewell Zip Top Transport Leather Tote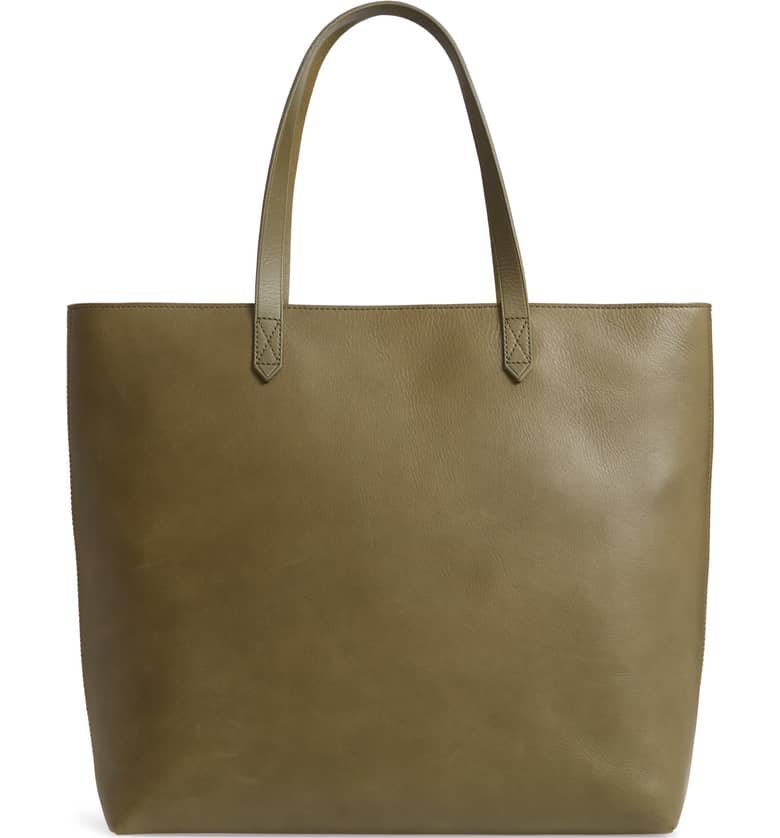 9Nordstrom Bailey Genuine Calf Hair Clutch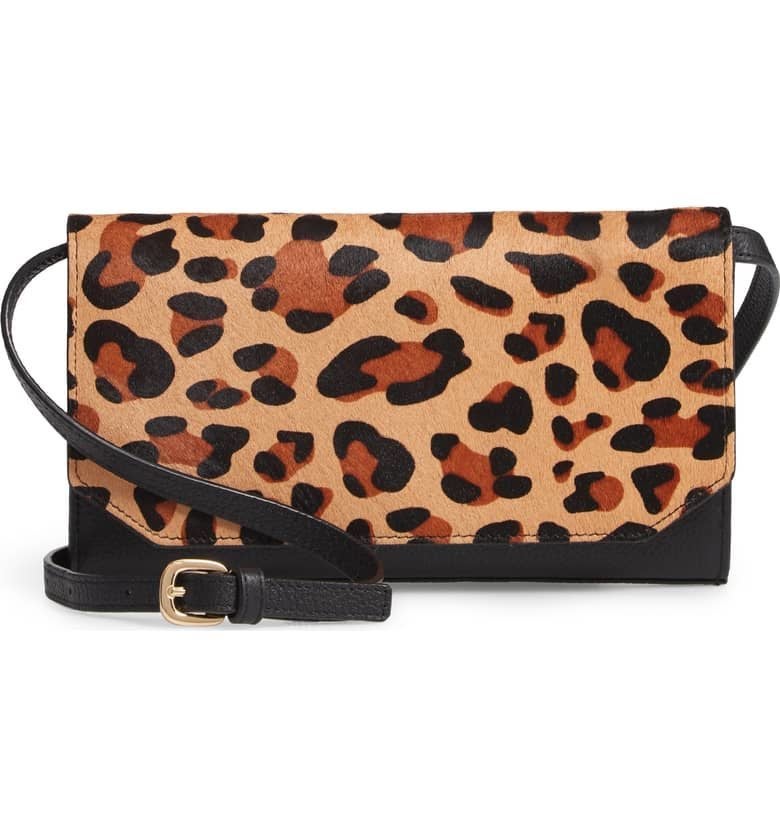 0Nordstrom Leather Clutch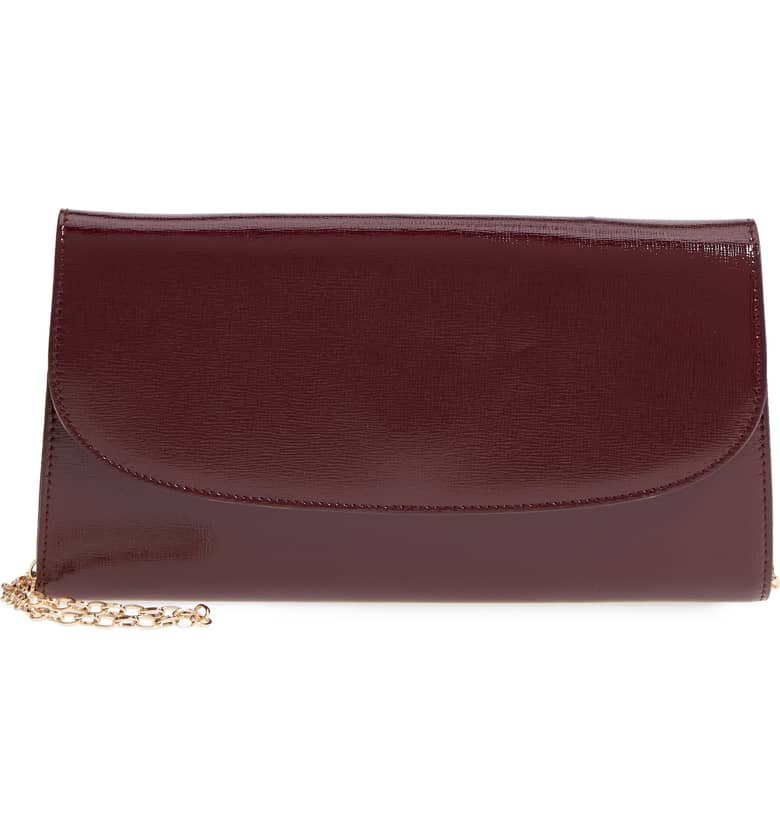 11ZAC Zac Posen Mini Belay Calfskin Leather Crossbody Bucket Bag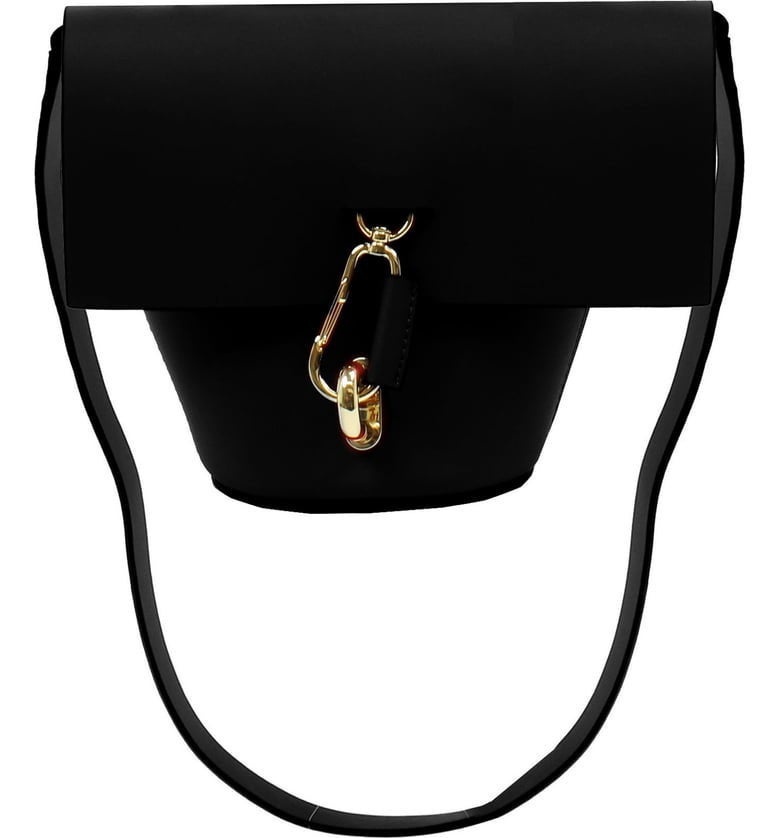 Topshop Margot Shoulder Bag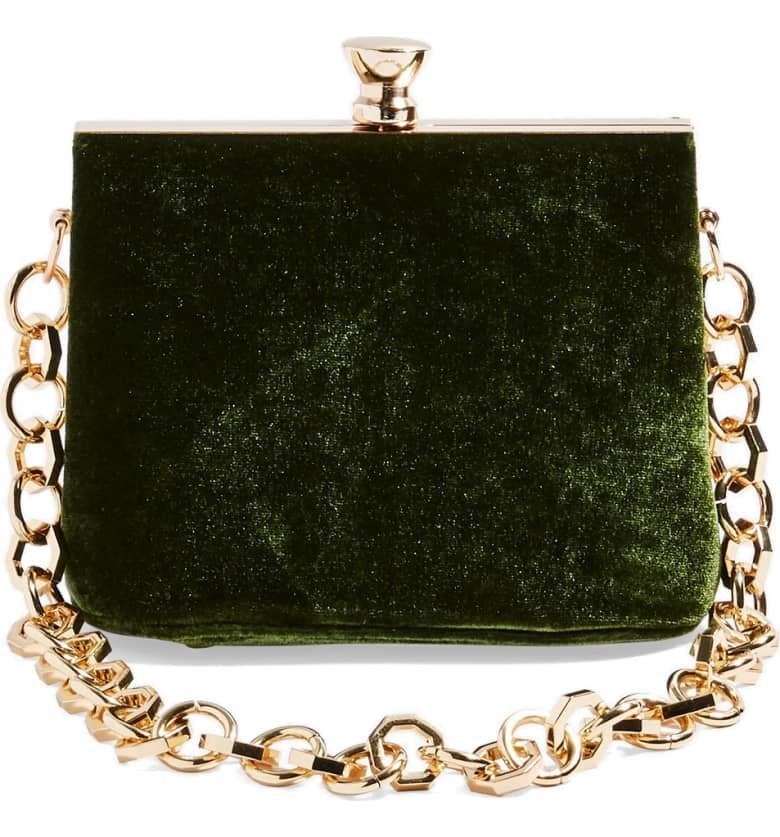 Nordstrom Metallic Mesh Foldover Clutch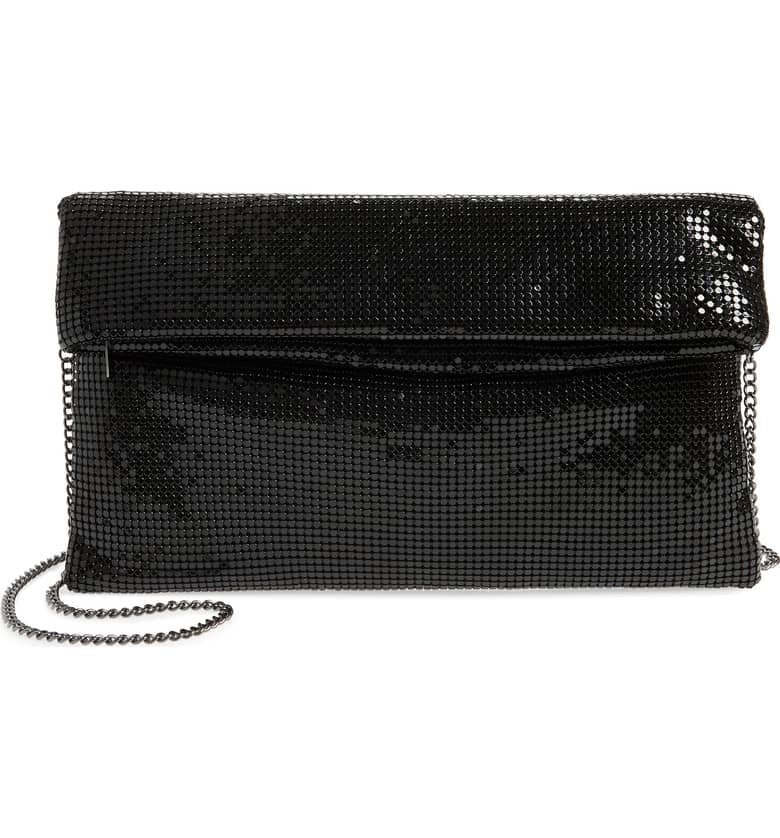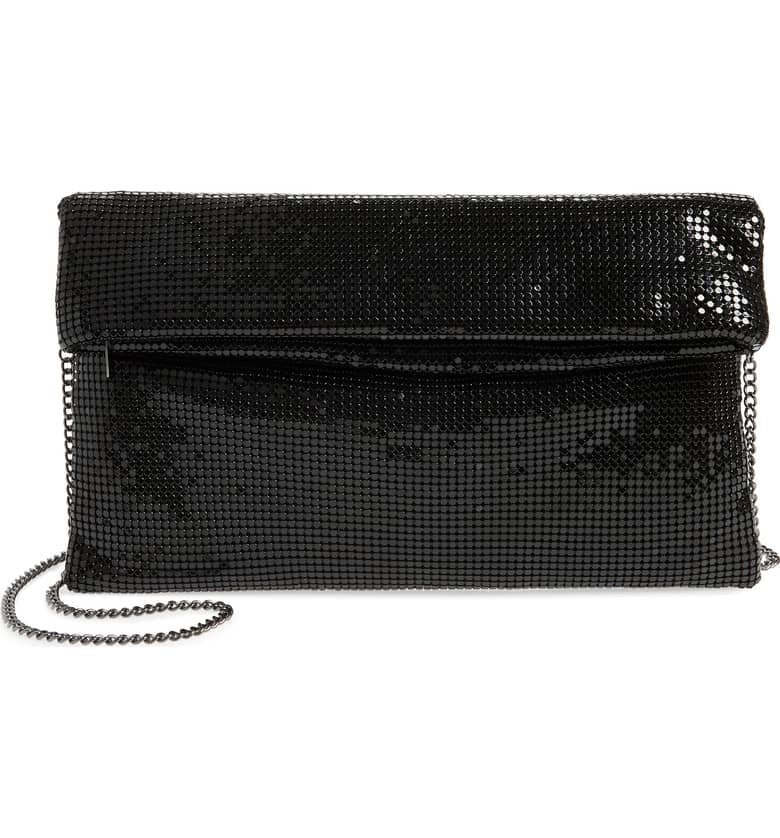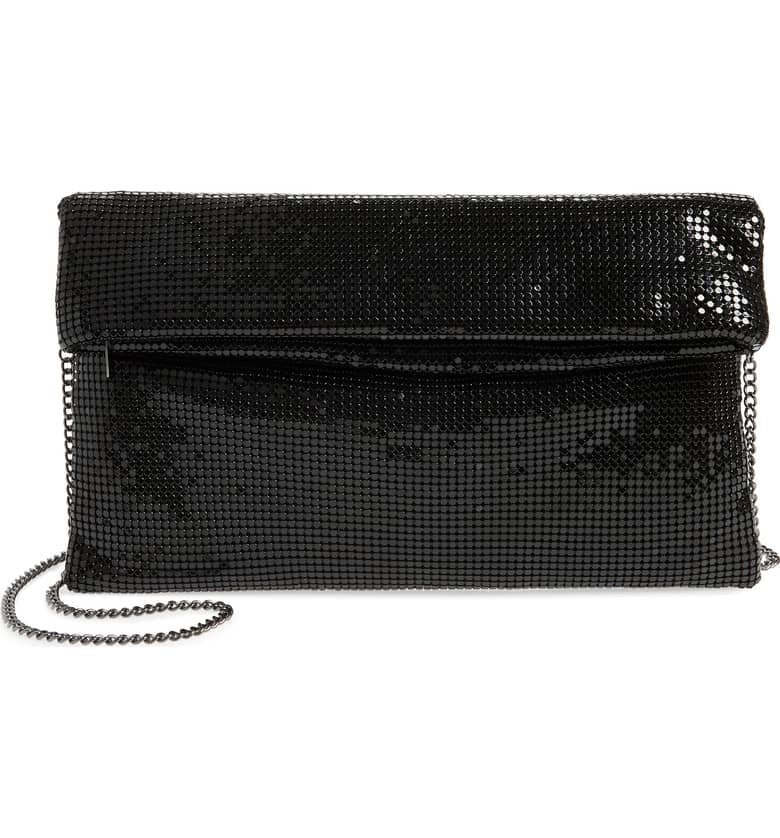 14Treasure & Bond Remy Pebbled Leather Backpack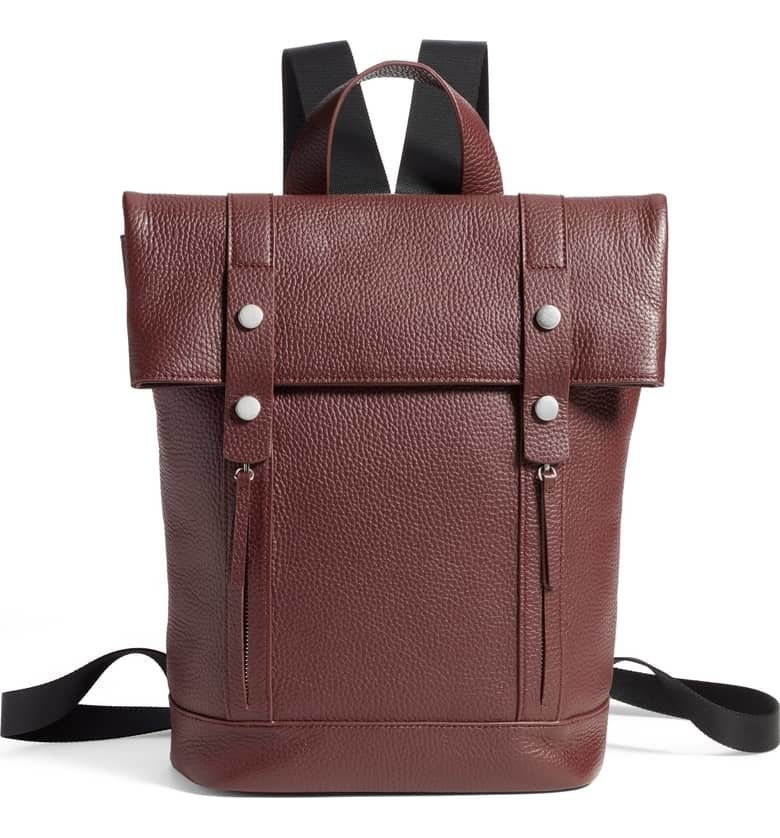 15OAD New York Everywhere Travel Wallet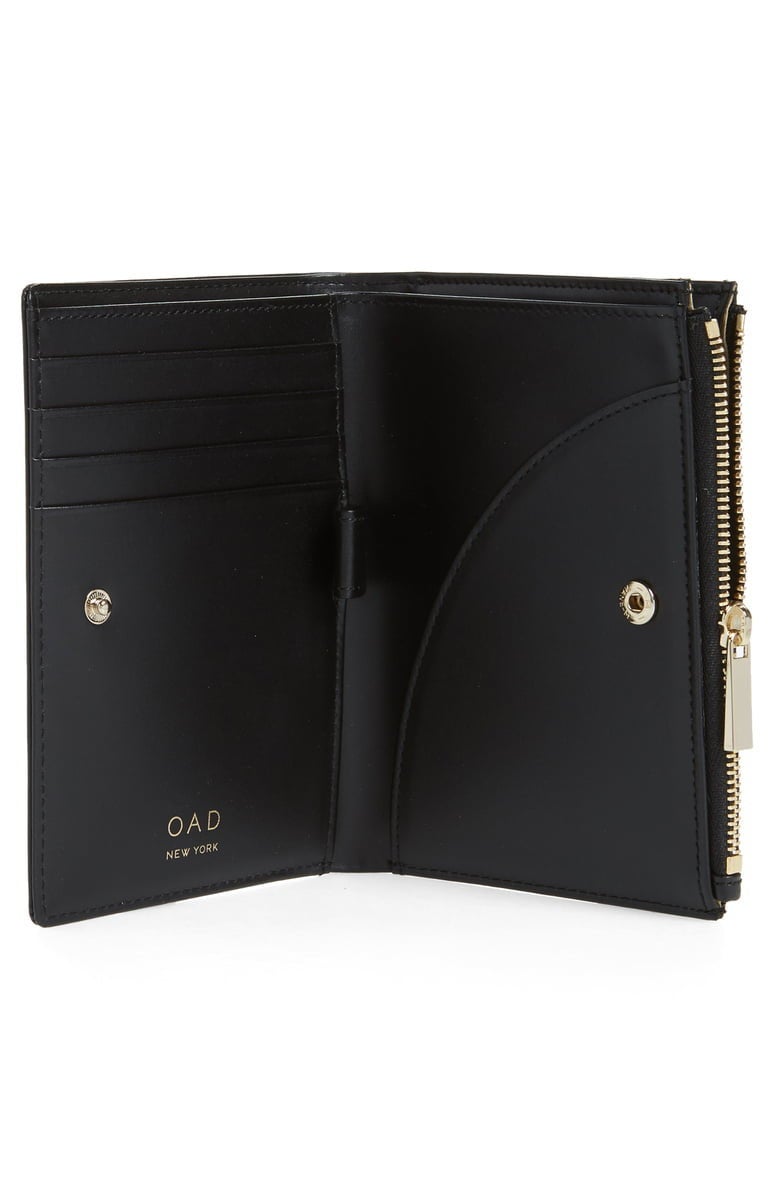 Google Finds It's Underpaying Many Men as It Addresses Wage Equity
SAN FRANCISCO — When Google conducted a study recently to determine whether the company was underpaying women and members of minority groups, it found, to the surprise of just about everyone, that men were paid less money than women for doing similar work.
The study, which disproportionately led to pay raises for thousands of men, is done every year, but the latest findings arrived as Google and other companies in Silicon Valley face increasing pressure to deal with gender issues in the workplace, from sexual harassment to wage discrimination.
Gender inequality is a radioactive topic at Google. The Labor Department is investigating whether the company systematically underpays women. It has been sued by former employees who claim they were paid less than men with the same qualifications. And last fall, thousands of Google employees protested the way the company handles sexual harassment claims against top executives.
Critics said the results of the pay study could give a false impression. Company officials acknowledged that it did not address whether women were hired at a lower pay grade than men with similar qualifications.
ADVERTISEMENT
Google seems to be advancing a "flawed and incomplete sense of equality" by making sure men and women receive similar salaries for similar work, said Joelle Emerson, chief executive of Paradigm, a consulting company that advises companies on strategies for increasing diversity. That is not the same as addressing "equity," she said, which would involve examining the structural hurdles that women face as engineers.
Google has denied paying women less, and the company agreed that compensation among similar job titles was not by itself a complete measure of equity. A more difficult issue to solve — one that critics say Google often mismanages for women — is a human resources concept called leveling. Are employees assigned to the appropriate pay grade for their qualifications?You have 1 free article remaining.Subscribe to The Times
The company said it was now trying to address the issue.
"Because leveling, performance ratings and promotion impact pay, this year we are undertaking a comprehensive review of these processes to make sure the outcomes are fair and equitable for all employees," Lauren Barbato, Google's lead analyst for pay equity, people analytics, wrote in a blog post made public on Monday.
To set an employee's salary, Google starts with an algorithm using factors like performance, location and job. Next, managers can consider subjective factors: Do they believe the employee has a strong future with the company? Is he or she being paid on a par with peers who make similar contributions? Managers must provide a rationale for the decision.
While the pay bump is helpful, Google's critics say it doesn't come close to matching what a woman would make if she had been assigned to the appropriate pay grade in the first place.
Editors' Picks
The Meaning of the Scene: Sean Spicer Repents
He Lives to Provoke. What Happens When His Film Isn't Hated?
Bigger, Saltier, Heavier: Fast Food Since 1986 in 3 Simple Charts
ADVERTISEMENT
Kelly Ellis, a former Google engineer and one of the plaintiffs in the gender-pay suit against the company, said in a legal filing that Google had hired her in 2010 as a Level 3 employee — the category for new software engineers who are recent college graduates — despite her four years of experience. Within a few weeks, a male engineer who had also graduated from college four years earlier was hired for Ms. Ellis's team — as a Level 4 employee. That meant he received a higher salary and had more opportunities for bonuses, raises and stock compensation, according to the suit. Other men on the team whose qualifications were equal to or less than hers were also brought in at Level 4, the suit says.Sundar Pichai, Google's chief executive, at the opening of a new company office in Berlin in January.CreditTobias Schwarz/Agence France-Presse — Getty Images
The claim could become a class-action suit representing more than 8,300 current and former female employees.
The pay study covered 91 percent of Google's employees and compared their compensation — salaries, bonuses and company stock — within specific job types, job levels, performance and location.
It was not possible to compare how racial minorities fared in terms of wage adjustments, Google said, because the United States is the only place where the global company tracks workers' racial backgrounds.
In response to the study, Google gave $9.7 million in additional compensation to 10,677 employees for this year. Men account for about 69 percent of the company's work force, but they received a higher percentage of the money. The exact number of men who got raises is unclear.
The company has done the study every year since 2012. At the end of 2017, it adjusted 228 employees' salaries by a combined total of about $270,000. This year, new hires were included in the analysis for the first time, which Google said probably explained the big change in numbers.
Google's work force, especially in leadership and high-paying technical roles, is overwhelmingly male and mostly white and Asian. Its efforts to increase diversity have touched off an internal culture war. In 2017, James Damore, a software engineer, wrote a widely circulated memo criticizing the company's diversity programs. He argued that biological differences and not a lack of opportunity explained the shortage of women in upper-tier positions.
Interested in All Things Tech?
The Bits newsletter will keep you updated on the latest from Silicon Valley and the technology industry.SIGN UP
ADVERTISEMENT
When Google fired Mr. Damore, conservatives argued that the company was dominated by people with liberal political and social views. Mr. Damore sued Google, claiming it is biased against white men with conservative views. The matter has been moved to private arbitration. Its status is unclear.
Google's parent company, Alphabet, said it had 98,771 employees at the end of 2018. The company declined to provide the number of Google employees, but Google is by far the largest part of the company.
Google informed employees about the findings of its latest pay study in January at a meeting called to discuss a memo about cost-cutting proposals that had been leaked publicly. The proposals, reported earlier by Bloomberg, caused an uproar because they included ideas like slowing the pace at which Google promotes workers and eliminating some of its famous perks.
At the meeting, Sundar Pichai, Google's chief executive, played down the proposals as the product of brainstorming by members of the human resources staff and not things that senior managers were seriously considering, according to a video viewed by The New York Times.
But in an effort to demonstrate that Google was not skimping on wages, executives said at the meeting that the company had adjusted the pay of more employees than ever before. Ms. Barbato, who presented the findings, said that more men were underpaid was a "surprising trend that we didn't expect."