Cannabis Industry Smoking Out The Year's Top Pot Trends For 420
April 20 ― aka "420" ― is considered pot's biggest day, and it should only get more popular now that 33 states have legalized marijuana for medical or recreational purposes.
The buzz over 420 isn't just media hype, according to cannabis industry insiders like Robert Arabian, founder of Pop-Up Potcorn, a line of cannabis-infused microwave popcorn.
"These days, 4/20 has turned into the biggest Holiday in the cannabis industry and serves as a day of celebration for the advancements the industry has made in the legal space," Arabian told HuffPost.
Here's how the marijuana industry is changing:
CBD Everything
CBD — or cannabidiol, the nonpsychoactive ingredient in the marijuana plant — is popping up in all sorts of products, including face masks, jelly beans and even burgers, despite the lack of evidence of its effectiveness for easing pain, insomnia, anxiety and depression.
Michael Christopher, the CEO of Mood33, a California-based cannabis-infused beverage brand, believes CBD will be sticking around for quite a while, though maybe not in its current form.
"We are seeing some proliferation of CBD-infused products that are starting to overwhelm consumers," Christopher told HuffPost. "From $9 CBD-infused donuts to $14 CBD-infused brownie mix, we are unsure of the viability of these new product formats that seem to 'just throw some CBD in' and mark up the price point."
More Women Using Weed
Last year, baby boomers were seen as the future of sales, but industry experts now see women as the next budding market.
Sheena Shirvai, director of consumer communications for Eaze, a cannabis-delivery company in California, says women are now behind 75 percent of orders.
Dr. John Oram, the Founder/CEO of NUG, a cannabis company specializing in concentrates, said "soccer moms" are coming into the business in droves ― and it shouldn't be a surprise.
"It sounds cliché, but there is some truth there, too," Oram told MagPost. "Moms generally make the health and wellness decisions in the household. As cannabis becomes a more accepted wellness product (especially CBD products) it is natural to expect women to play a greater role in choosing quality cannabis products."
Budding Beverage Boom
Ray Landgraf of Island Cannabis, which deals with cannabis production technology, says there's a thirst for pot-infused drinks
"We're really early on beverages where people are just figuring out the science that will make cannabis beverages a really unique experience and providing a different answer to what occasions like happy hour really mean," he said.
Dooma Wendschuh of the Canadian-based Province Brands predicts that liquid may replace smoking as the delivery system of choice for potheads.
"No one wants to step outside to smoke. Especially here in Canada, where it's usually pretty cold outside," Wendschuh told HuffPost. "Excluding cannabis ― which still isn't legal in most places ― there are three legal psychoactives in our world – caffeine, alcohol and tobacco. Two of those three are consumed as beverages and the third no one does anymore. People like to drink their psychoactives. It's just that simple. Give your lungs a break. They're dealing with enough pollution as it is."
Weed Delivery Is The Future?
As more states legalize cannabis, ensuring that people have access to the herb usually falls to dispensaries or delivery services.
However, the idea of brick-and-mortar bud shops popping up like Starbucks is one that should be nipped in the bud, according to Brad McLaughlin of BudTrader.com, which bills itself as "the largest cannabis social media platform."
"Dispensaries will go the way of Blockbuster Video. You heard it here first," McLaughlin said. "People don't want to leave the pad, especially in major metropolitan cities with heavy traffic congestion like New York, LA and places where it's cold."
Dispensaries Are The Future?
However, many industry insiders such as Bryson Bulda, brand manager of LBS Distribution, a California cannabis company, believe dispensaries are crucial to building burgeoning bud businesses.
"Delivery is a great option for educated consumers," she said. "Going to a dispensary and talking to budtenders is the only way to actively learn from products and what you are consuming."
China urges UK to ignore pressure over Huawei 5G decision
China's ambassador to the UK has urged the government to ignore external pressure over a politically and diplomatically charged decision to involve the Chinese firm Huawei in building the 5G communications network.
In China's first official comments on the row, Beijing's ambassador to London, Liu Xiaoming, urged the UK to make the "right decision independently" over the suppliers for the new network.
Huawei is at the centre of a Whitehall leak inquiry after details emerged of a National Security Council (NSC) meeting during which Theresa May approved giving Huawei a limited role supplying the 5G system.
Some senior cabinet ministers, now suspected of leaking the decision, were reportedly opposed to the move, a stance backed by security chiefs and the UK's closest allies. The Trump administration is expected to urge the government to reconsider the decision.
The US and Australia have blocked Huawei from work on their own networks because of security concerns, some of which were reportedly raised by cabinet ministers at the NSC meeting about the firm's involvement.
Writing in the Sunday Telegraph, Liu did not name the US, but the article was clearly aimed at urging the UK to resist pressure from Washington. He wrote: "Countries of global influence, like the UK, make decisions independently and in accordance with their national interests.
"When it comes to the establishment of the new 5G network, the UK is in the position to do the same again by resisting pressure, working to avoid interruptions and making the right decision independently based on its national interests and in line with its need for long-term development."
Liu urged the UK to resist "protectionism" and added: "The last thing China expects from a truly open and fair 'global Britain' is a playing field that is not level."
He said security concerns around the development of 5G were understandable because it was a new technology and "is not perfect".
"The risks should be taken seriously but risks must not be allowed to incite fear. They can be managed, provided countries and companies work together," he wrote.
"Huawei has had a good track record on security over the years, having taken the initiative to invest in a Cyber Security Evaluation Centre, which employs an all-British monitoring team. The company has been working hard to improve its technology and to enhance the security and reliability of its equipment."
Six Conservative MPs, including Bob Seely, a member of the Commons foreign affairs committee, have written to the culture secretary, Jeremy Wright, with their concerns.
The letter said: "Having China anywhere near our communications systems poses structural risks about the level of Chinese influence in our society. Chinese law demands that Chinese firms work with the Chinese secret services."
Responding to Liu's article, Seely tweeted that China had "a bad record on hacking, IP theft and arguably using big data and AI against its own people".
The manner in which details of the NSC discussion were leaked has prompted a major inquiry.
Members of the cabinet were expected to be summoned for interviews as part of the formal inquiry headed by the cabinet secretary and national security adviser, Sir Mark Sedwill.
Ministers and aides were reportedly issued questionnaires requiring them to explain where they were in the hours following Tuesday's NSC meeting.
They were also said to have been asked to provide details of all mobile phones in their possession and whether they spoke to the Telegraph, which carried the original report about the Huawei decision.
Much of the attention has focused on five ministers who were said to have voiced objections to the Huawei decision – the home secretary, Sajid Javid; the foreign secretary, Jeremy Hunt; the defence secretary, Gavin Williamson; the international development secretary, Penny Mordaunt, and the international trade secretary, Liam Fox.
Humans make safer user profiles than AI: Study
People trust human-generated profiles more than artificial intelligence-generated profiles, particularly in online marketplaces, reveals a study in which researchers sought to explore whether users trust algorithmically optimised or generated representations.
The research team conducted three experiments, particularly in online marketplaces, enlisting hundreds of participants on Amazon Mechanical Turk to evaluate real, human-generated Airbnb profiles.
When researchers informed them that they were viewing either all human-generated or all AI-generated profiles, participants didn't seem to trust one more than the other. They rated the human- and AI-generated profiles about the same.
That changed when participants were informed they were viewing a mixed set of profiles. Left to decide whether the profiles they read were written by a human or an algorithm, users distrusted the ones they believed to be machine-generated.
"Participants were looking for cues that felt mechanical versus language that felt more human and emotional," said Maurice Jakesch, a doctoral student in information science at Cornell Tech in America.
'AI holds potential of democratising, enabling creativity for all', says Adobe's Shanmugh Natarajan
"The more participants believed a profile was AI-generated, the less they tended to trust the host, even though the profiles they rated were written by the actual hosts," said a researcher.
"We're beginning to see the first instances of artificial intelligence operating as a mediator between humans, but it's a question of: 'Do people want that?"
The research team from Cornell University and Stanford University found that if everyone uses algorithmically-generated profiles, users trust them. But if only some hosts choose to delegate writing responsibilities to artificial intelligence, they are likely to be distrusted.
ALSO READ: Researchers build new AI that could replace sushi chefs
As AI becomes more commonplace and powerful, foundational guidelines, ethics and practice become vital.
The study also suggests there are ways to design AI communication tools that improve trust for human users. "Design and policy guidelines and norms for using AI-mediated communication is worth exploring now", said Jakesch.
Microsoft Surges Toward Trillion-Dollar Value as Profits Rise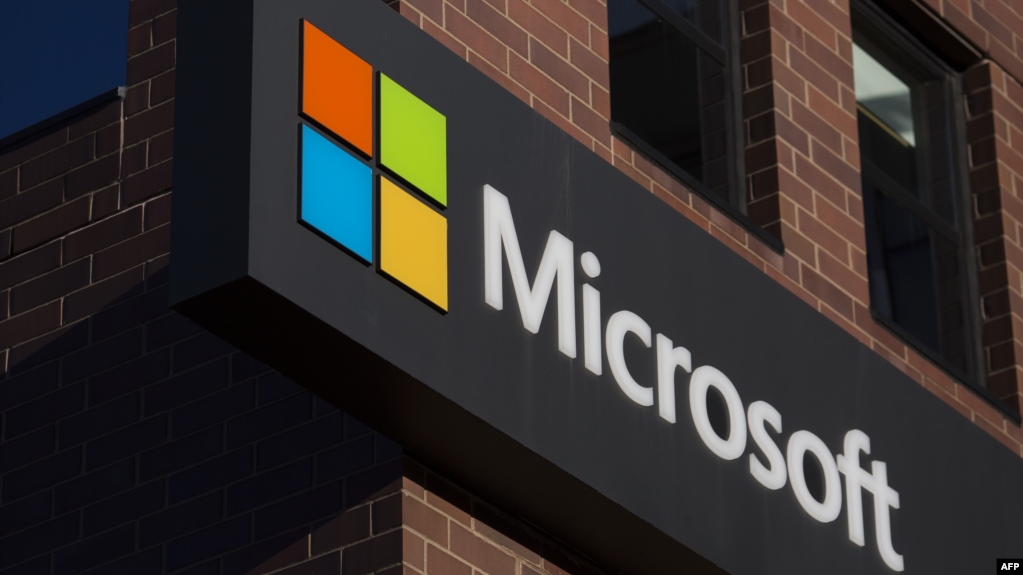 Microsoft said profits climbed in the past quarter on its cloud and business services as the U.S. technology giant saw its market value close in on the trillion-dollar mark.
Profits in the quarter to March 31 rose 19 percent to $8.8 billion on revenues of $30.8 billion, an increase of 14 percent from the same period a year earlier.
Microsoft shares gained some 3% in after-hours trade, pushing it closer to $1 trillion in value.
It ended the session Wednesday with a market valuation of some $960 million, just behind Apple but ahead of Amazon.
In the fiscal third quarter, Microsoft showed its reliance on cloud computing and other business services which now drive its earnings, in contrast to its earlier days when it focused on consumer PC software.
"Leading organizations of every size in every industry trust the Microsoft cloud," chief executive Satya Nadella said in a statement.
Commercial cloud revenue rose 41% from a year ago to $9.6 billion, which now makes up nearly a third of sales, Microsoft said.
Some $10.2 billion in revenue came from the "productivity and business services" unit which includes its Office software suite for both consumers and enterprises, and the LinkedIn professional social network.
The "more personal computing" unit which includes its Windows software, Surface devices and gaming operations generated $10.6 billion in the quarter.